National Geographic has become the first brand to top 100 million followers on Instagram. To celebrate, they launched a user-generated content contest that is raising some scrutiny about the legal terms (long-term copyright and ownership based on hashtag use). My favorite picks from February are The Chengdu Research Base of Giant Panda Breeding, China's Paradise Island Waterpark, and this photo narrative of human nightlife in NY's Meatpacking District.
Sharenting! It's the latest made-up word making waves this week, and it involves your kids' digital privacy. Inspired by this Washington Post perspective about a child discovering her mom's blog, The Atlantic has a powerful piece about the moment when kids discover they have an online identity crafted by their parents without permission.
"Almost a quarter of children begin their digital lives when parents upload their prenatal sonogram scans to the internet…The study also found that 92 percent of toddlers under the age of 2 already have their own unique digital identity… Parents now shape their children's digital identity long before these young people open their first email. The disclosures parents make online are sure to follow their children into adulthood… These parents act as both gatekeepers of their children's personal information and as narrators of their children's personal stories."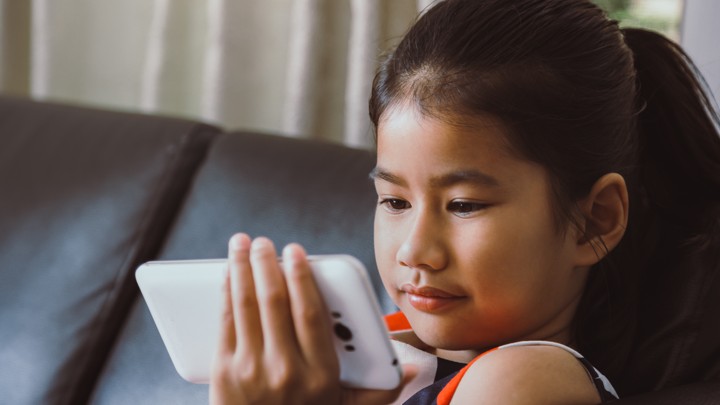 LinkedIn surveyed its users to understand how marketers are using the platform in 2019. The resulting infographic shows marketers are increasingly using it for building brand awareness through content marketing and original posts. And they want to know more about matched audiences, where you can combine first party data with LinkedIn's graph.
Don't believe A.I. can generate realistic deepfakes? There's a website called "This Person Does Not Exist" that generates realistic portraits of people who do not exist, and the results are amazing! The creator told Mashable he initially created the concept to persuade his friends into believing the authenticity of artificial intelligence and to serve as a warning that A.I. can create extremely realistic fakes – whether to help or harm. Unreal!
Quintly analyzed 94,000 pages and over 105 million posts in their newest Facebook Study to give marketers a sense of what the algorithm is doing these days. Across their sample size, they found that natively uploaded video performed best, followed by images. Link posts, the most frequently used post type, received 72% fewer interactions than video posts. In the weekday versus weekend posting schedule, they found a 13% higher interaction on weekend posts. It's important to note that although these are interesting macro stats that can inform directional strategy, you should always look at your own data versus aggregated anonymous data. Always benchmark against yourself!
Sick of all the snow days and wondering if the kids will have one next week? There's an app for that. Snow Day Forecaster uses machine learning models to analyze live weather patterns and data from 10 sources to predict the chance of school closings. Download it here.