Pinterest published its year-end "Seasonal Insights" deck (PDF) – broken down by month, holidays and events. Perfect for planning your annual content calendar.
Snapchat launched its 2019 Trend Predictions, which are worth a skim. Oh, and they released Dog Lenses over the holidays so people can finally turn their dog into a bunny.
Fortnite is emerging as the new primary social media gathering spot each day. If you haven't yet played, you should! Check out this quote by Owen Williams: "Not only is Fortnite the new hangout spot, replacing the mall, Starbucks or just loitering in the city, it's become the coveted 'third place' for millions of people around the world."
YouTube is going to stream Coachella again, which means we can all see Childish Gambino, Tame Impala and Ariana Grande from the comfort of our couches. Meanwhile, the fake Coachella line-ups spreading online are hilarious.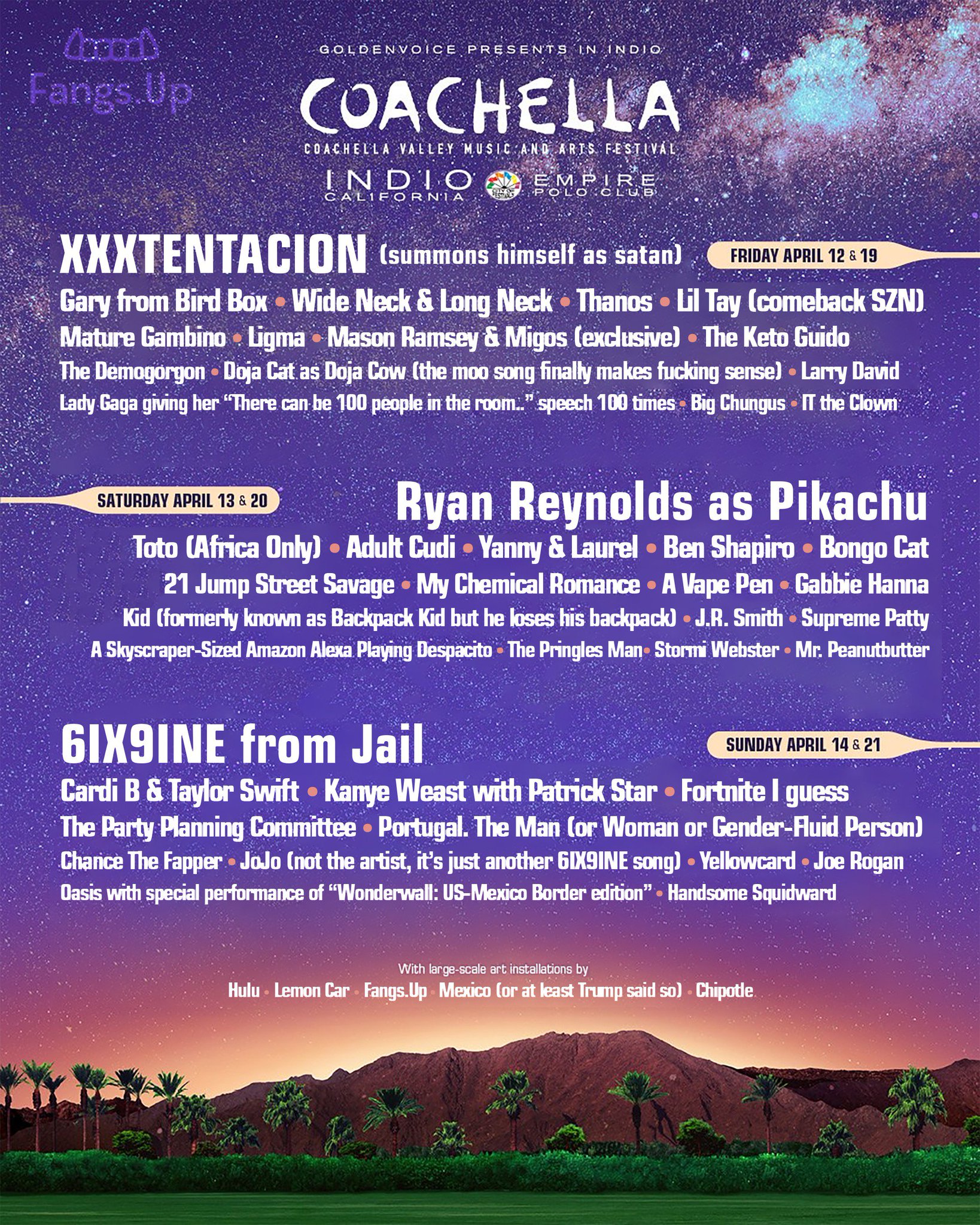 Netflix's 'Bird Box' un-marketing campaign was a smart use of timing (holiday break), promoting to a captive audience (recommended viewing to Netflix subscribers), and star power (Sandra Bullock). This is the same formula that helped Adam Sandler's Netflix movies become so popular years ago. Bob Lefsetz called it "a sea change in the entertainment promotional complex." But there's a meme and internet culture story here. In fact, the Bird Box Challenge has become such a problem Netflix had to ask people not to hurt themselves. The memes themselves are creating more viewership, despite the fact the film isn't even very good. But for Netflix, it isn't about positive reviews, it's about views. And they're getting them.