The Sneaky Voicemail: Have you noticed the trend of friends leaving you voice texts (aka voice notes or voice messages) instead of text or voicemail? You aren't alone. The idea of a short voice message sent via text is gaining traction across the globe, and not everyone is excited about needing to spend time actually LISTENING to each other — while others are excited about the convenience and reclamation of nuance that just isn't possible with traditional texting. Are you a voice text offender? Try to keep it between 10-15 seconds, don't waste time with pleasantries (hi/bye), and don't expect an immediate reply. Or you know, just send a text.
Most Loved Brands on Social Pop-Up Stores: This week Facebook announced social media pop-up shops opening in 9 Macy's stores (New York City, Pittsburgh, Atlanta, Fort Lauderdale, San Antonio, Las Vegas, Los Angeles, San Francisco, and Seattle) for the holiday season. The stores will feature 100 brands known as "most-loved brands" on Instagram and Facebook, including Love Your Melon, Two Blind Brothers, Bespoke Post and Charleston Gourmet Burger Company. We also think they'll be selling Portal, which is Facebook's answer to Amazon's Echo Show. Happy shopping!
Partisan Meme Wars Come to LinkedIn: We try not to get too political in the Social Pulse, but this week we noticed the alarming trend of hyper-partisan political content, false memes, and troll battles coming to LinkedIn. As social networks like Facebook and Twitter's start to crackdown on hate speech and fake news, those communities (and bots!) have found a voice and platform on LinkedIn. Although LinkedIn executives say their users want to see business and not political content, the cat is out of the bag and we expect they will be soon implementing many of the content review protocols we're seeing rolling out on Facebook and Twitter.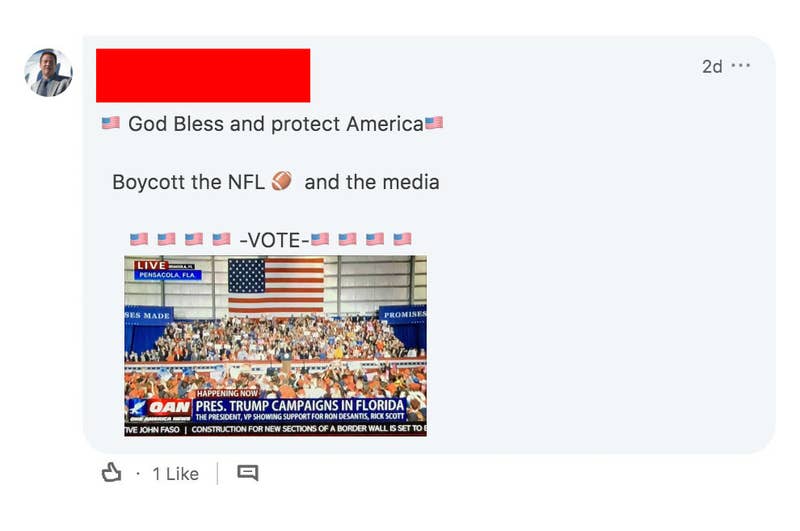 Amazon Mails a Printed Catalog to Millions: Sometimes the best way to capture attention in an always-on, algorithmic world is through legacy strategies — like direct mailing a dead-tree catalog to customers for the holidays. And if you're Amazon, you fill it with QR codes for easy shopping and dynamic pricing. This move from the retailer powerhouse will give millions of kids the opportunity to "circle" toys they want for the holidays – filling the Toys R Us-sized hole in homes nationwide.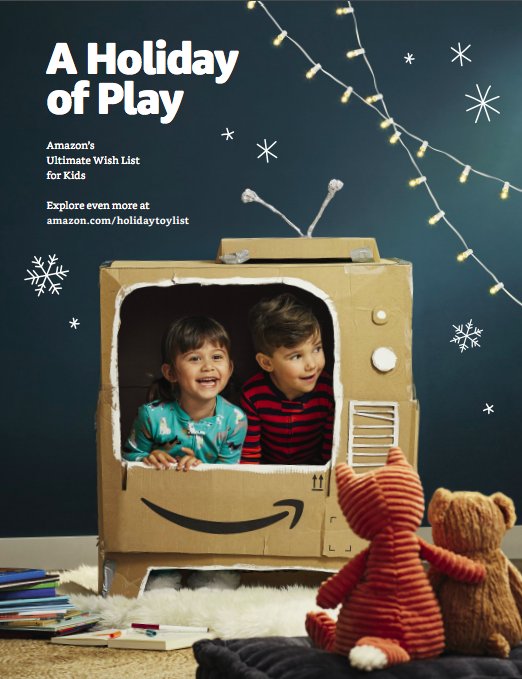 Other stories worth skimming this week: