Netflix Debuts Choose Your Own Adventure: Nearly 25 years ago AT&T put out a campaign called "You Will" that — in the dial-up age of 1993 — famously predicted a number of technological advances we take for granted today: video calling, telemedicine and movies on demand. And while streaming on-demand is the status quo in 2018, Netflix is introducing a new way to consume content with the introduction of choose-your-own-adventure content for its Emmy-winning science-fiction series "Black Mirror."  With the success of Puss in Book: Trapped in an Epic Tale for kids last year, it will be fascinating to see how adults embrace this style of customizable video content, and how producers adapt their content to fit this new technology over the next 25 years. (Related: The 25 Creepiest 'Twilight Zone' Episodes)
Facebook Introduces 3D Photos: This week Facebook is rolling out 3D photos to add make-believe depth to iPhone portrait mode shots. Shoot one, tap the new 3D photos option in the status update composer, select a portrait mode photo, and the resulting photo post will be injected with 3D effects (CHECK OUT THIS EXAMPLE). To create the best 3D photos with your iPhone 7+, 8+, X or XS, Facebook recommends you keep your subject three to four feet away, and have things in the foreground and background. Distinct colors will make the layers separate better, and transparent or shiny objects like glass or plastic can throw off the AI. Bring on the Facebook 3D Fails!
Answering the Phone is so 2017: At the Pixel 3 press launch this week, Google unveiled a new "call screen" feature that will answer incoming phone calls on your behalf and transcribe what the caller is saying on your device's screen. It will pick up the call and have a Google Assistant voice speak a prompt: "Hi, the person you're calling is using a screening service from Google, and will get a copy of this conversation. Go ahead and say your name, and why you are calling."  You then have the option to choose from a pre-selected series of replies which it will "speak" back to the people on the line. As Mashable put it, "Treat people like the burden they are with Google's 'call screen' feature." But seriously, given the rise in spam (nearly 30% of calls in 2018 so far), this technology layer could be a useful tool to weed out the calls you really do want to answer.
Instagram's Nametag, for IRL Connections: This week Instagram introduced Nametag, a QR-code-like feature works that shows your username on your phone in a format that allows it to be scanned by your soon-to-be follower. This tag can also be customized with additional designs, colors, and stickers, including your own FACE. Finally. To use the feature, you can go to your profile, hit the menu button on the top right, and select "Nametag" to display your own code. When you want to scan someone else's code, you can do so by swiping right into the camera, focusing on the tag, and holding down on the screen.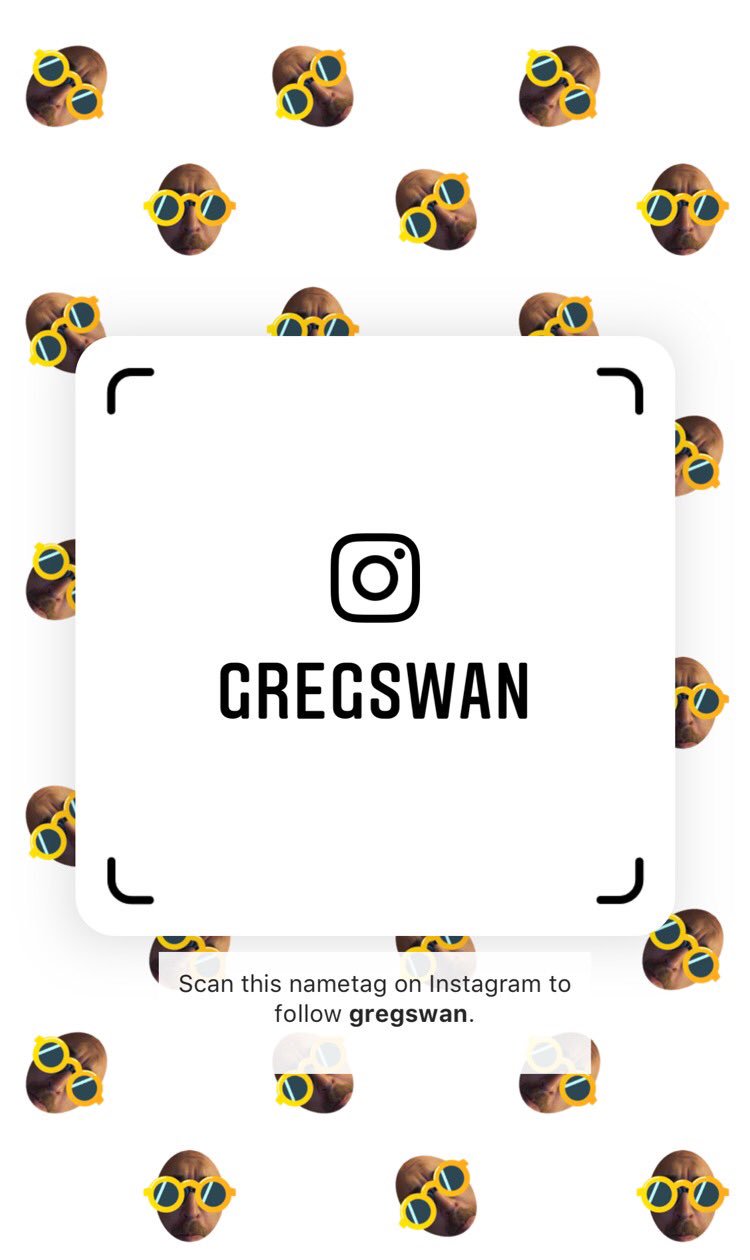 Have You Been BOOed? "We've been BOOed" signs are popping up around more neighborhoods this year than ever before. It's a chain-letter-type tradition called Halloween BOO-ing or BOO-Bagging or Ghosting. Similar to the tradition of May baskets, one neighbor leaves a gift basket, BOO poem, BOO instructions and a "We've Been BOO-ed" sign on a neighbor's doorstep. Then you ding-dong-ditch. And the BOO-ee does the same to one or two neighbors. The tradition has been around for years but is being spread more widely this year thanks to social media and retailers like Target selling BOO-merch. Here are some free printables for you to start the tradition in your own neighborhood. BOO!