There is a digital layer on the entire physical world that can be unlocked with our phones. It's called Augmented Reality, which is a techie name but pretty self-explanatory.
We're just starting to explore the value, good and ugly from this technology.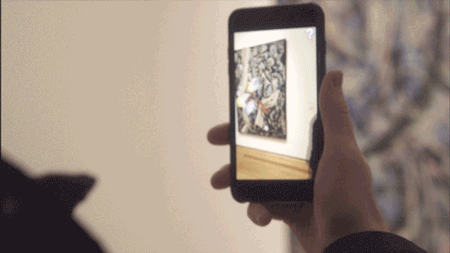 This fall we saw Jeff Koons' "Balloon Dog" targeted with AR graffiti in Central Park.
Now we're seeing apps to unlock artist information and games in galleries — unauthorized, because regulations don't exist.
Yet.
We live in exciting times.