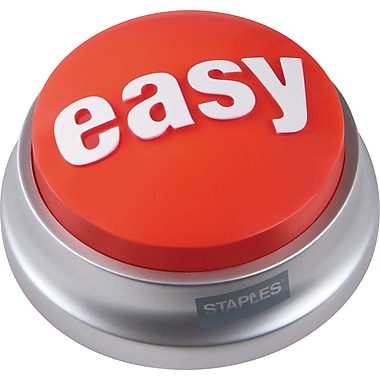 Staples wants to be the Kinkos of 3D printing, according to TechCrunch.
"Staples is getting a jump on 3D printing and just rolled-out a 3D printing service to two of its U.S. locations in New York and Los Angeles, where consumers can walk in and have a 3D doodad printed. If this trial proves successful, the retailer says it will expand the service to more locations."
I relate this news to libraries going all-digital and adding 3D printing capabilities in their computer labs as a value-added service to communities.
Companies are starting to see a business reason for those same "print it yourself" functions, and that's what Staples is bringing to the market. It's an exciting step forward to the mainstreaming of product design and user-experimentation.
As a notable sci-fi reference to this trend, Neal Stephenson's The Diamond Age (1995) describes the evolution of the Post Office as a place we will go to have large deliveries "printed," such as cars and beds.
Essentially printing items of a size and complexity your home 3D printer (aka matter compiler) of the future couldn't handle. Are we on track to that prediction? Time will tell.